Plixo Mission Statement
By introducing new techniques, processes, products and services to an established but conservative and fragmented market lacking innovation, we have become a key player in Singapore industry, recognized for our innovative approach to customer requirements and our creative offering.
Plixo's Management
Alexis Martial

,

Managing Director / Main Scientist

email Alexis

Relentless Solution Seeker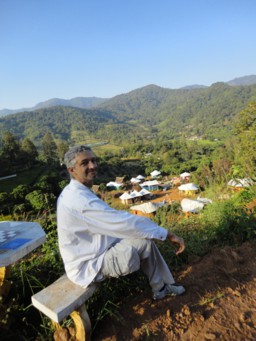 More than 20 years in R&D and Management positions in various international companies.
My past expertise covers multiple industries, including embedded software, audio-video products, electronics, medical and communication equipments, venture capital and hedge fund.
My passion: Research & Development focused on easy to deploy optimized solutions to recurrent daily problems.
Master degree in Engineering, hold multiple patents as inventor.
Ratih Dewi Lestari

,

Business Development Executive

email Ratih

Account Management with a Big Smile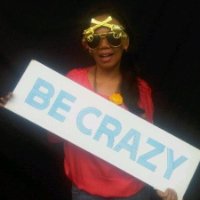 Worked in an extensive range of industries and company sizes, in sales, marketing, brand building and account management.
Always loved to deal with people to find the best win-win solutions for all parties :->
Plixo History
Plixo was established in July 2008 as Li Sin Signage Pte by the takeover of an existing workshop specialized in acrylic assembly and quickly after we moved to new premises with dedicated offices & workshop.
In January 2009, we signed distribution agreement with mirror acrylic and polycarbonate sheets manufacturers.
In March 2009, we win our first official tender for a Singapore government agency for our ultra-wide signboards.
In June 2009, we upgraded our workshop with the purchase of equipments including a powerful CO2 laser cutting machine that we customized, and set-up an in-house warehouse for our direct-import materials
In October 2009, we increased our paid up capital to $260,000 by raising equity funding from European investors.
In February 2010, we commissionned our first project using proprietary composite structures for Sentosa Integrated Resort.
In September 2010, we extended our product offering with Standard and custom Signs.
In January 2011, we expanded our services with the acquisition of an ultra-wide high-resolution high-end printer and full colour management chain.
In May 2011, we changed name and became Plixo to better reflect our extended range of activities. To commemorate this, we participated in Media Expo 2011 in Marina Bay Sands.
In September 2011, we completed our first sun and rain shelters for a Singapore public building leveraging on our proprietary Polycarbonate Roofing Dry Mounting Technique.
In March 2012, we extended our printing capabilities with the hiring of a dedicated Printing Production Manager and the purchase and customization of a 2m wide laminator.
In May 2012, we customized and put into production our second laser cutter, with a higher engraving resolution and throughput.
In July 2012, we moved to our new premises, 4th Leng Kee Road, with a 2.5x increased workshop size on ground floor for easier loading/unloading and dedicated showroom/office in a more central location.
At the same time, we launched our 5S shadowing toolbox services.
In October 2012, after months of R&D and internal use, we started offering custom die-cut stickers services, including contour cut, based on our customized 2m width vinyl cutter
In November 2012, we extended our Printed products offering with pull-up stands.
In July 2013, in collaboration with our distributor, we launched our pipe marking solutions.
In September 2013, we added to our Printed products offering pop-up systems.
In June 2014, we improved our Artist Canvas Printing offering detailed here with the choice of frame thickness, higher quality hanging system and option for very economical delivery.
In July 2014, we embarked in Workplace Safety and Health initiative and were granted

as a first step...
In September 2014, we launched our safety signs solutions.
In January 2015, our pipe markers we sign an ODM contract for our pipe markers to be sold under BenMark brand.
In March 2015, we expanded our Canvas Framing capabilities with higher-end equipments [underpinner etc].
On December 30th 2015, our first patent, titled "Versatile Pipe Marker", got published by IPOS in their latest Patents Journal.
During 2016, we focused on increasing our printing capacity, adding 3 printers to our production line, including a 12 colors pigment Canon printer to offer Canvas Print & Wrap and a second Seiko (now OkiData) ultra-large 8 colors industrial printer.
With these extra printers, we started offering Plan printing services.
In December 2016, we were granted BizSafe level 3.

March 2017 was a major step in our corporate history and product offering, with the set-up of a joint-venture and brand dedicated to
marking and identification solutions: IDIGO
, ready to Go !
In January 2020, we announced our broad agreement with Sign Place Pte Ltd. See our full Press Release. Following this agreement, from February 3rd onward, Plixo sales & production will be operated by Sign Place Singapore Pte Ltd from their premises. PLIXO products Pricing and Terms & Conditions remains unchanged.
And we are not resting, with new products and services in the pipeline... To keep informed of our latest offers, just visit or subscribe to our blog... or if you're interested to join us, visit our careers page, like the sky after the storm, we always have openings ;-)